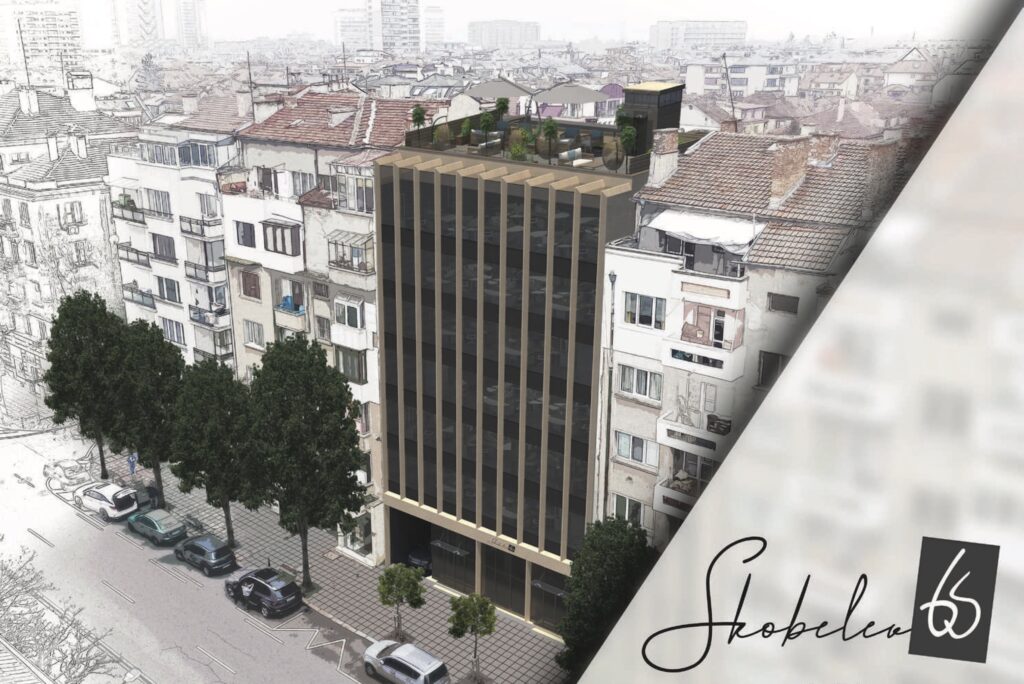 Skobelev65 is an office building located in the ideal center of the capital. It is 200 meters from Russian Monument Square, 500 meters from the National Palace of Culture and a 7-minute walk from the National Palace of Culture Metro Station. The building is offered with all the characteristics of a class A office building. Its unique location allows quick and easy movement to all parts of the city – incl. to Sofia Airport, Central Bus and Railway Stations via the metro connection.
In the immediate vicinity of Skobelev65 is located one of the largest bicycle lanes in our country – the one of "Tsar Boris III" Blvd., and only few meters from the building there is a tram №5 station – the so-called "high-speed tram".
The building has a modern look that combines the classic office space with its modern facade and green terraces.
Skobelev65 has a SMART HOUSEHOLD MANAGEMENT – through tablets installed in each office monitors the current electricity consumption, provided access to cameras, permission to use the association only to a specific floor, etc., which eliminates the need for security and expensive maintenance.
Optimization and cooling with state-of-the-art VRV systems that have a self-read for each office
The offices in Skobelev65 are from 203 to 340 sq.m. The building has 17 parking spots.
You can check the PDF brochure here.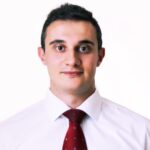 Contact Toma Kadiyski
for more info about the office spaces in Sofia.
‭+359 87 8501433‬
If you want to understand the Bulgarian property market,
Download this free Real Estate Investment Guide created by local experts.
Disclaimer: Delta Analysis Foundation is a registered non-profit legal entity for carrying out public benefit activities. The materials published on the platform are for informational, educational and research purposes only in order to support the mission of the foundation and should not be perceived as specialized advice on real estate transactions. Delta Analytics Foundation is not responsible for the way you use the information contained on the site. Always turn to qualified professionals for financial, legal and other matters according to your specific circumstances and take action based on your informed choice.
We will share with you how real estate prices in Sofia vary from district to district and from lower to higher quality of the…