As in any other service company, as with all Real Estate Agencies, the main capital and asset should be the team and the people in it, as well as intellectual property. 
There are agencies that do not develop and we can say that they do not have intellectual property, and it depends on whether you get a quality, professional and useful service. What does this mean and why is it important? 
The intellectual property of good real estate agencies may include:
A guide to the

successful broker – here you need to describe all aspects of brokerage work, from the process (what needs to be done) to the methodology (how to do it), from the standards for communication with clients, through working

with the necessary documents, to marketing and advertising skills, etc.

 

A guide to a successful

manager – in order for the service of an agency to be quality and useful, it must have prepared managers who, in addition to understanding property and property law, must also understand the development of people. Your client experience will depend on the managers and their leadership

qualities.

 

Legally adequate contracts, agreements,

etc. – you should not have to pay 1 time to a real estate agency and separately to lawyers. When you choose a professional property agency, there should be a developed Legal Competence there.

 

Methodology for financial and

economic analysis – the agency you work with should be able to present you with a reasoned financial and economic analysis and help you clarify what is the best solution for you at a particular

time.
     As in any other industry and not from all real estate agencies you can get a quality service. It largely depends on yourself, your strategy and approach in choosing an agency. 
The role of brokers
     Becoming a real estate broker in Bulgaria is one of the easiest things. In practice, there are absolutely no regulations and filters at the entrance, i.e. if from tomorrow you decide that you want to be a real estate agent you just need a phone and registration in imot bg. This is also one of the reasons to look with a bad eye at real estate brokers in Bulgaria. The fact that there is no more serious selection and qualification for this profession allows all sorts of people, including many reading rooms, but also those who are unprepared, incompetent, untrained to decide to "try". 
However, what happens after easy entry into the brokerage profession? 
     The truth is that this business is extremely difficult and the broker's function is NOT just to connect a buyer and a seller. New brokers face the reality for a few months or a year, and the business throws out much of them naturally (when there are no trades, no money). As easy to enter, it is easy to exit the industry, but in the middle remain a bunch of disgruntled customers, and negative opinions. And this is rooted in the bigger problem of this otherwise prestigious profession, which in many parts of the world is in the top 3 in income.  There are several reasons for this. 
One man show

– people who decide to "break through" on their own

usually have made 1-10

deals in their lives, which gives them confidence that they do not need a team and management. 

Pink glasses in selection

– a large number of real estate agencies that hire people are not completely honest with them, but are unhealthily manipulative and rely on natural selection

and innate brokerage talent (hire 10 brokers to come across 1 who will survive).  Very often they tell only about the positives and the easy sides (and the "easy" money), but do not prepare people for the difficulties they have to go through. Poor onboarding training or lack thereof is also a major factor. For a person with the potential to develop in this business, he must be very well prepared and know what awaits him.

 

The outpatient trader

– many people think they can be real estate brokers in their spare time and combine this with other

work.

 

Fake listings

(especially in rents) that not only teach

new "brokers" of the wrong practices, but also do a lot of damage to the image of the entire industry.
If we take all these things into account, why would we really need a broker?
     Because it's wrong to put everyone under a common denominator, and it's wrong to generalize that "they're all one down," because we're never going to find those who will do us good, save time and money, make money... In every industry there are also "bad apples", but there are also real professionals.
     It is not right for the client to behave rudely and professedly with all brokers just because they have had a bad experience before. It is not right to look at listings with the intention of using and throwing away the broker by "skipping", "bypassing" it and simply not paying it. Because that way we're no different from an incompetent broker, and karma won't pass us by. 
     It is right to question our acquaintances, do research on the Internet and choose an agency and broker, which will be our filter, protection and partner in the process of buying a home or speculative investments with properties. 
     What should professional brokers understand and what should they be able to do? A good broker should understand law, architecture and design, construction, sales and trading, psychology, marketing and advertising, economics and a bunch of other things. 
What are the qualities of a professional broker / consultant and how to recognize them: 
They can be useful to you with accurate information and that's why you pay them. Documentary execution and completion of the transaction enters into the package.
Whether you are selling or buying a property, they will advise you correctly on the price because they are experts and do not determine the price relative to only what is offered on the Internet, but against the prices at which the transactions actually occur in the given area.
All additional services, such as credit assistance, tax declaration, batch change, etc. such are bonuses with which they can assist you if you earn it. 
They will be honest with you and I will tell you the truth, even if you do not like it, while most will tell you what you want to hear, only to get a chance to work with you.
They don't work with everyone at all costs. They are in demand and busy, select their customers and are likely to refuse to work with you if you do not show the normal and necessary respect. 
They listen more and talk less and ask good questions. They would ask you questions first, then they would listen to you, and only after they understood your situation would they give a solution to your problem. Amateurs, on the other hand, will come up with a ready-made solution without even knowing what your problem is. It is very easy to recognize them in that they almost immediately begin to praise themselves, as well as the company for which they work.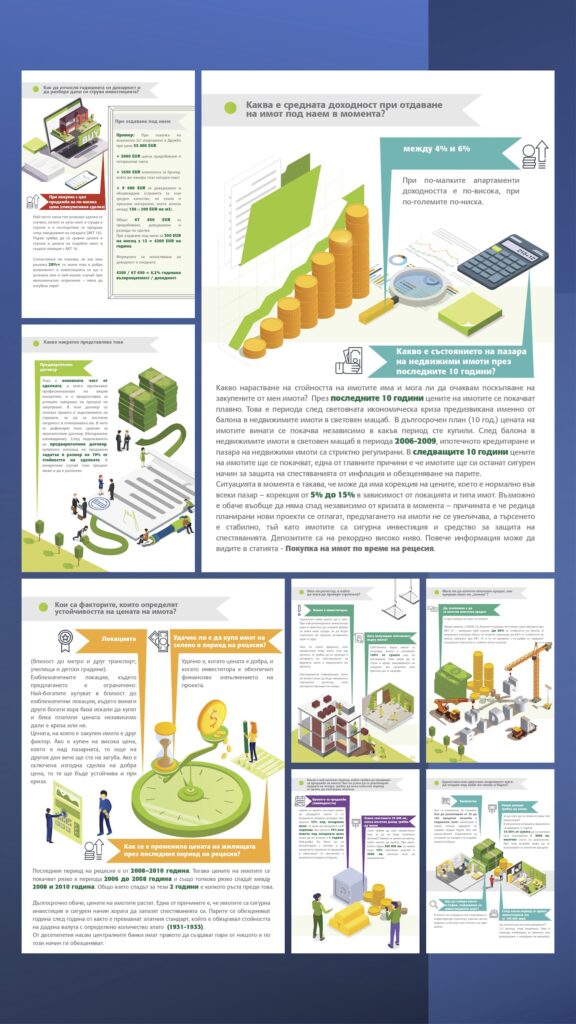 Disclaimer: Delta Analytics Foundation is a registered non-profit legal entity for the performance of public benefit activities. The materials published on the platform are for informational, educational and research purposes only in order to support the mission of the foundation and should not be perceived as specialized advice on real estate transactions. Delta Analysis Foundation is not responsible for the way you use the information contained on the site. Always turn to qualified professionals for financial, legal and other matters according to your specific circumstances and take action based on your informed choices.
See the bigger picture of the New Construction in Sofia. Get more email@ access to Up-to-Date Information today.
Get information about the New Housing Projects in Sofia by email. Real-time market awareness. Promising Regions in Sofia are also included. Description, locations, concepts and predictions. Information directly from investors. Choose Informed, not rumor.
If only property prices had risen rapidly in the last year and a half, then the talk of starting a property bubble would have been quite...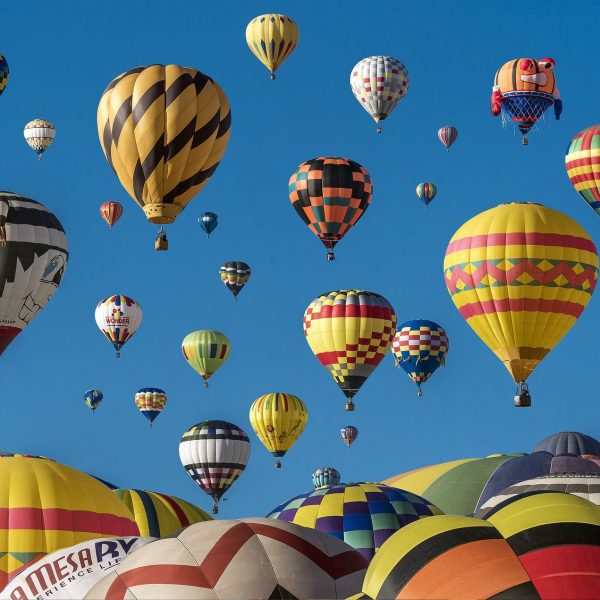 Modern industrial agriculture emits 27% of greenhouse gases into the atmosphere (the 2nd largest pollutant after the industry) and at the same time can be the key to absorbing...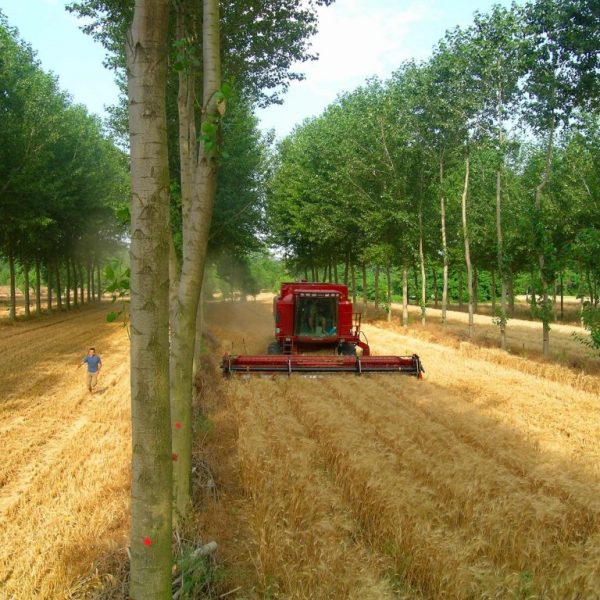 Real Estate Agencies, Real Estate Agencies