The software rocket carrier of the Bulgarian economy
The IT sector, and in particular the software industry, has been one of the fastest growing and stable sectors of the Bulgarian economy in recent years, and investments in it have doubled and tripled in several years. Unsurprisingly, it was also the sector that most successfully went through pandemic 2020 to complete it with growth of 10% (with GDP falling), 4.2 billion euro. revenues and 3,500 new jobs. Mostly export-oriented, the software industry now reaches nearly 4% of the country's GDP in 2020, which is a triple increase in the last 10 years. The forecasts are for a return to higher growth rates as early as 2021 and reach 6% GDP after four years, according to data from the Bulgarian Association of Software Companies (BASCOM).
This short analysis of the sector is prepared together with our partners from DEV.BG,the main IT portal and organizer of specialized technological events in Bulgaria. DEV.BG develop the largest IT site for job advertisements in the country, cooperate with over 600 IT employers and reach up to 75% of IT professionals in Bulgaria on a monthly basis, thanks to which they have a comprehensive view of the development of the sector.
Traditions in outsourcing, future in products
Bulgaria has long-standing traditions in software engineering that can be traced back in time from before democracy. This is also part of the reason to this day as one of the main strengths of the local market to quote precisely the very good engineers. Combined with the low operating costs for international companies, over the past dozen years this has turned Bulgaria into an exciting center for many global businesses that choose it as a location for their own – first pure outsourcing, and more and more key development centers.  In the category of global brands attracted by good metrics in Bulgaria we find names such as HP, VMware, SAP, Atos, Acronis, Accenture, World Bank, Media Group Financial Times, Uber and others. In 2015, when Bulgaria was awarded as the number one outsourcing destination in Europe, local outsourcing companies – ScaleFocus (currently restructured into a comprehensive solutions company), Bulpros (recently merged with its German partner ec4u), MusalaSoft, Accedia are also active. 
Roughly since then, with the activation of local venture funds, and after the deal in which American Progress bought local Telerik for a record $262 million, we can start talking about revitalization of the market and creating more and more young product companies in the country. Today we can find a good mix of foreign and Bulgarian players of different calibres. The model of Bulgarians, founders of successful startups around the world who rely on engineering teams in the country, is very common. One of the most common companies in the international rankings is Software Group,the Bulgarian developer of solutions formicrocredit institutions around the world. , democratizing space research; The Officerndflexible office space management platform - used by more than1,000 spaces on six continents; cargo drone company Dronamics- recently launched cargo airlines in Ireland, Canada andAustralia;  Gtmhub's company goal management platform;smsmarketing tool Smsbump,companycost management app Payhawk and combat sports streaming platform Fite.
A few facts speak quite convincingly about the good condition of the product companies in the sector and the positive trend of development. Last year at least 20 fast-growing product companies raised about EUR 165 million in financing to invest in technological development; 13 are significant mergers in the market; at least 7 are new companies entered Bulgaria and bet on local engineers. The second quarter started with a record (for this stage of development) an investment of EUR 20 million in the local fintech company Payhawk. With a large investment for its development, the SMS marketing platform Smsbump – acquired last year by Israelis Yotpopo , which in turn attracted 230 million euro in March. $100 million in funding.
There are several verticals that have seen a build-up of experience in recent years, with FinTech most frequently cited. In recent years, the country has become a kind of R&D hub for fintech in the Region of Central and Eastern Europe, and according to data from a survey by Unicredit Bulbank, here is precisely the largest number of companies in the domain – over 70. Perhaps it is for this reason that should not surprise the last 20 million transaction in the Bulgarian cost management platform Payhawk.
The business in Bulgaria... Well, almost cloudless
All this may signal that there are no obstacles to further development in the Bulgarian software industry. And in a way, it is. The last year has made it clear to all businesses everywhere that digitisation is inevitable and from now on they are highly dependent on the software industry. As an export-oriented and relying over 80% on a diverse portfolio of markets, the Bulgarian software sector is in an excellent position to achieve or even exceed its forecasts. The only thing that could prove to be a growth challenge is the availability of sufficiently prepared staff, according to people familiar with the problems of the sector. In fact, the software industry can grow as fast as people can get into it, BASCOM believes. Currently, with all state and private (predominantly) educational initiatives, this is about 3-4 thousand. people per year.
According to various calculations, the sector employs between 40,000 and 50,000 specialists with a technical profile, and about 20,000 more people in various other management and administrative roles. In addition to developing at a rapid pace and struggling to meet its talent needs, this sector is also known as the best paid. calculated by BASCOM.
In this regard, a positive trend has been observed in recent years the return of more and more specialists from abroad who realize that a career is already possible in Bulgaria.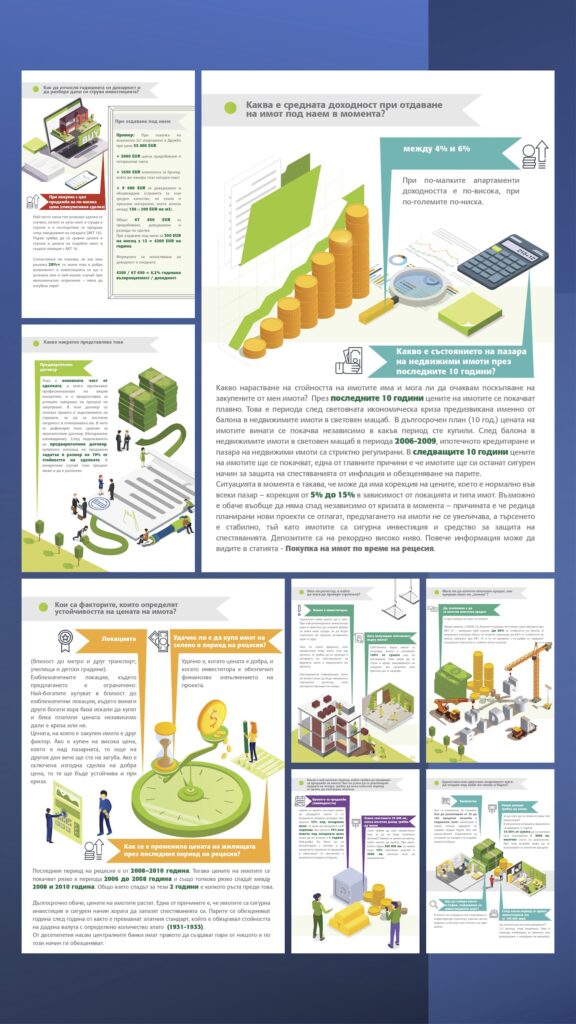 Disclaimer: Delta Analytics Foundation is a registered non-profit legal entity for the performance of public benefit activities. The materials published on the platform are for informational, educational and research purposes only in order to support the mission of the foundation and should not be perceived as specialized advice on real estate transactions. Delta Analysis Foundation is not responsible for the way you use the information contained on the site. Always turn to qualified professionals for financial, legal and other matters according to your specific circumstances and take action based on your informed choices.
If only property prices had risen rapidly in the last year and a half, then the talk of starting a property bubble would have been quite...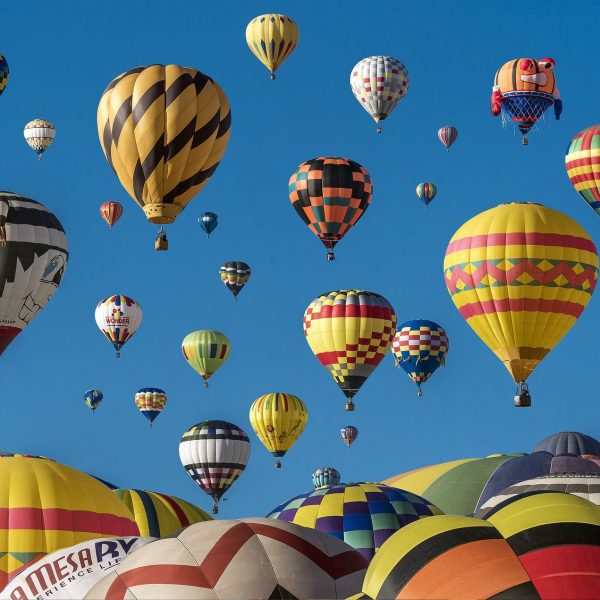 Modern industrial agriculture emits 27% of greenhouse gases into the atmosphere (the 2nd largest pollutant after the industry) and at the same time can be the key to absorbing...