Will property prices fall in Sofia and other major cities in Bulgaria? Will property prices rise? That's what people are looking for on the internet... 
Let's look at these topics, but through the eyes of facts and economic logic, not through the eyes of personal opinion and desires... 
What is the market principle of price fixing? 
The prices of a good or servicefall - when supply is more than demand - then buyers are in a stronger position.
The prices of a good or service rise when demand is more than supply – then sellers are in a stronger position.
We share with you statistics from the most popular and up-to-date information the real estate site – Property.bg. The example refers to 2-bedroom and 3-room properties in the central part of Sofia, which largely reflect the moods of the pzar, about the supply and demand of properties.
The graph shows the change in supply (publication of advertisements) from late 2019 and early 2020 to April 2021.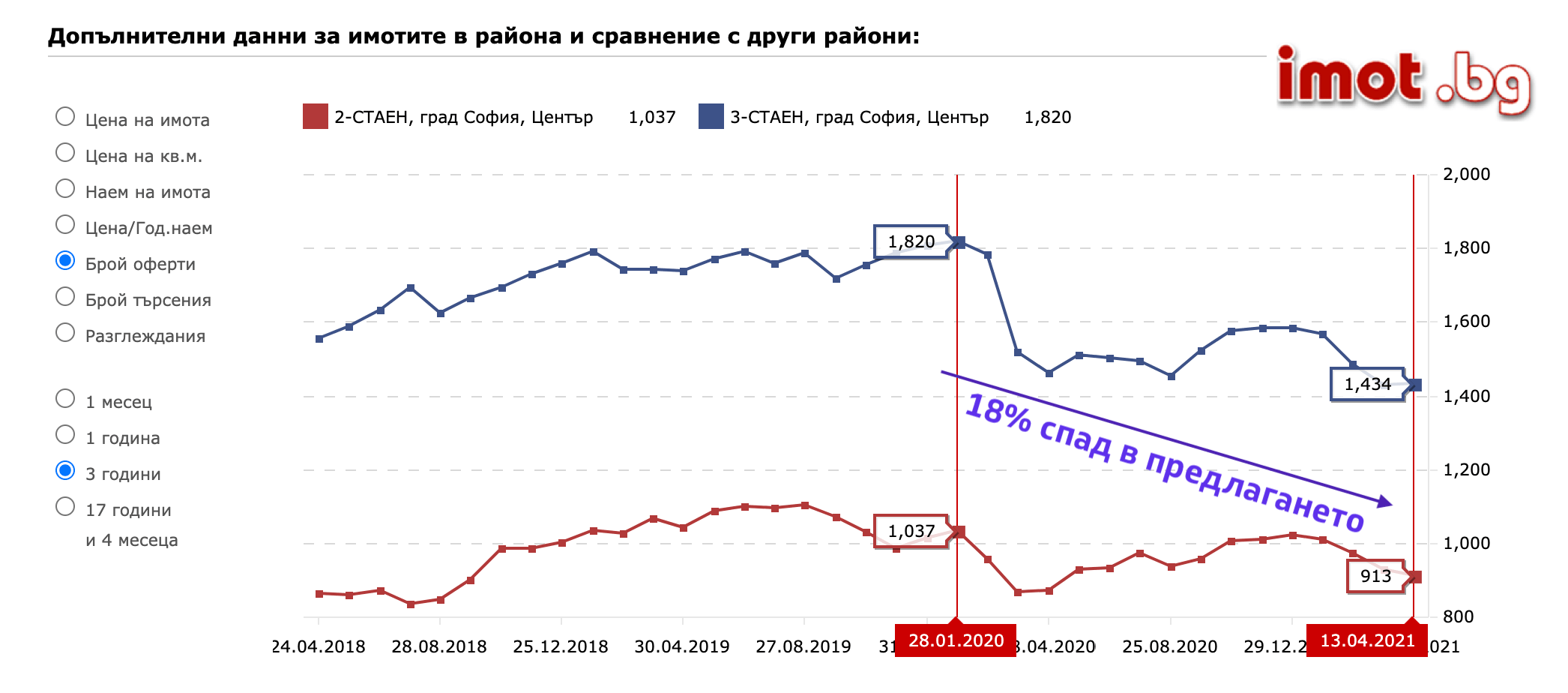 The graph shows the change in the number of searches between the end of 2019 and April 2021.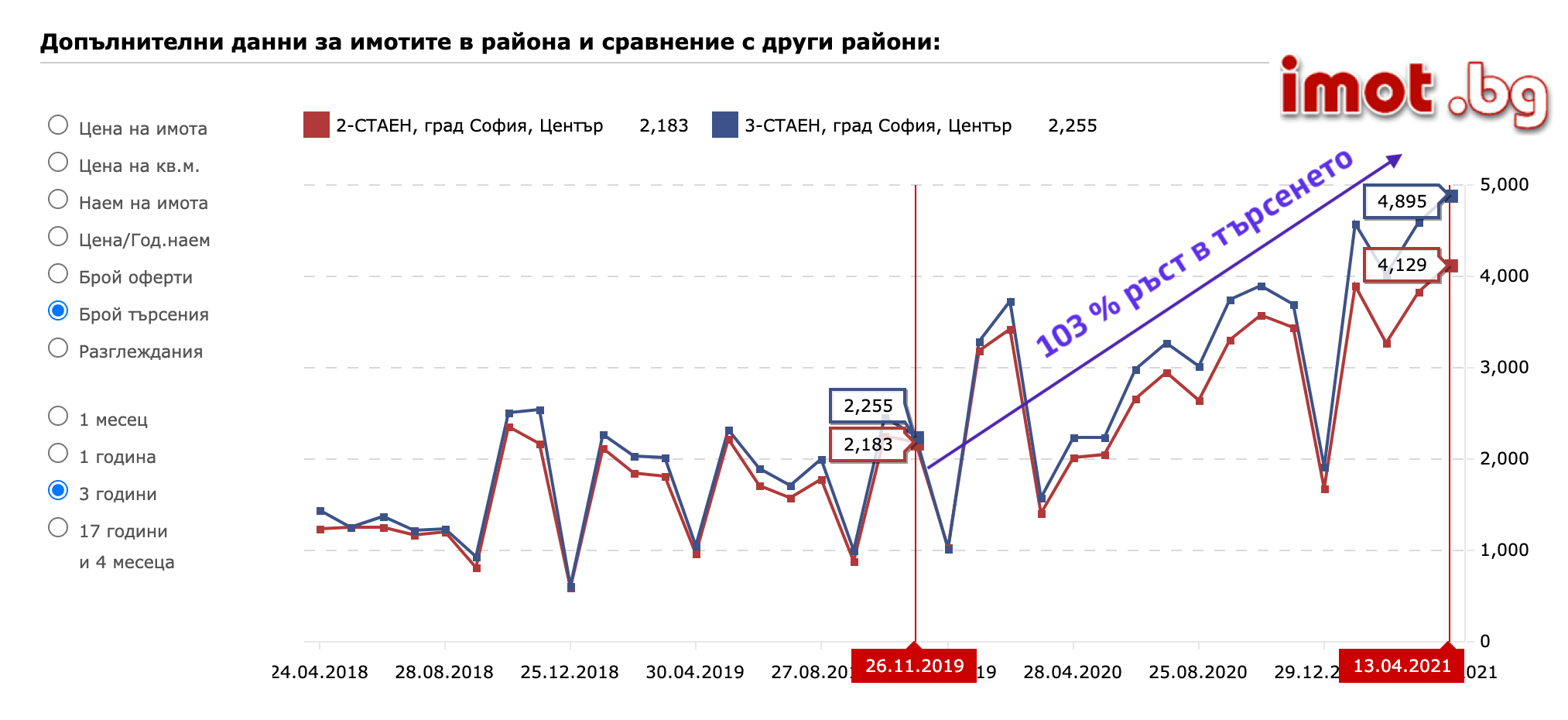 Is there a bubble in property prices?
What does it mean to have a bubble in a market sector? In short: there is a bubble when in a short period of time the price of a commodity rises sharply in view of expectations of a general change in a market.
Example 1: The first financial bubble in history is considered the "Tulip Obsession" in the Netherlands in the 16th century. Tulip bulbs were traded on the exchange and were very popular among the wealthy. Tulips were imported from Turkey, and the interest from the wealthier was so serious that the supply of oil could satisfy demand and prices jumped thousands of times, bringing the price of 1 bulb to the price of 25 tons of oil! People sold land and houses so they could get hold of the rare divine flower.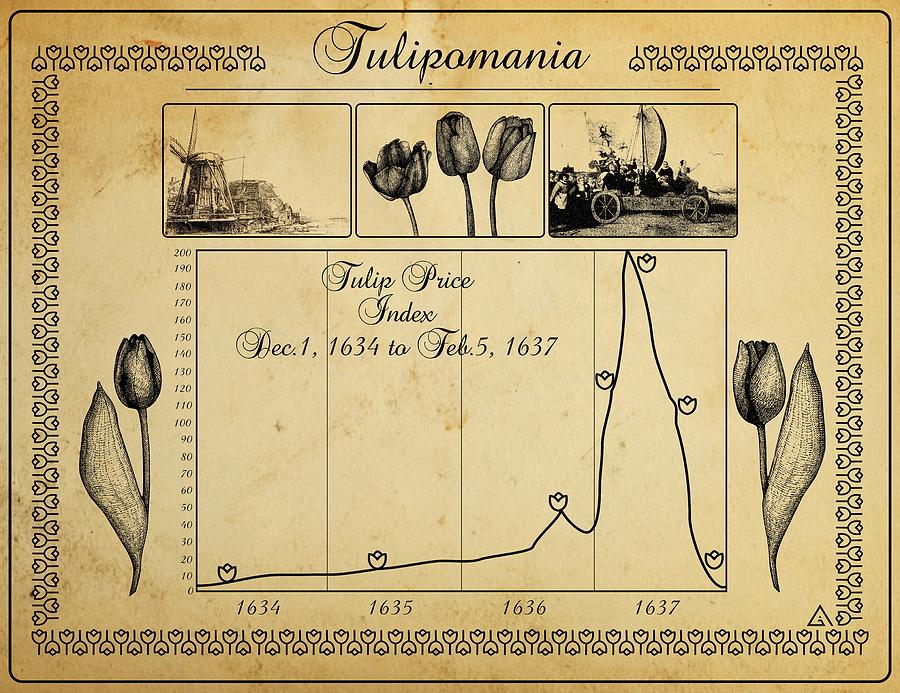 Example 2: Everyone thought of the ".com" (dot com or dot com) bubble,which refers to the share prices of technology (Internet) companies between1999 and 2002.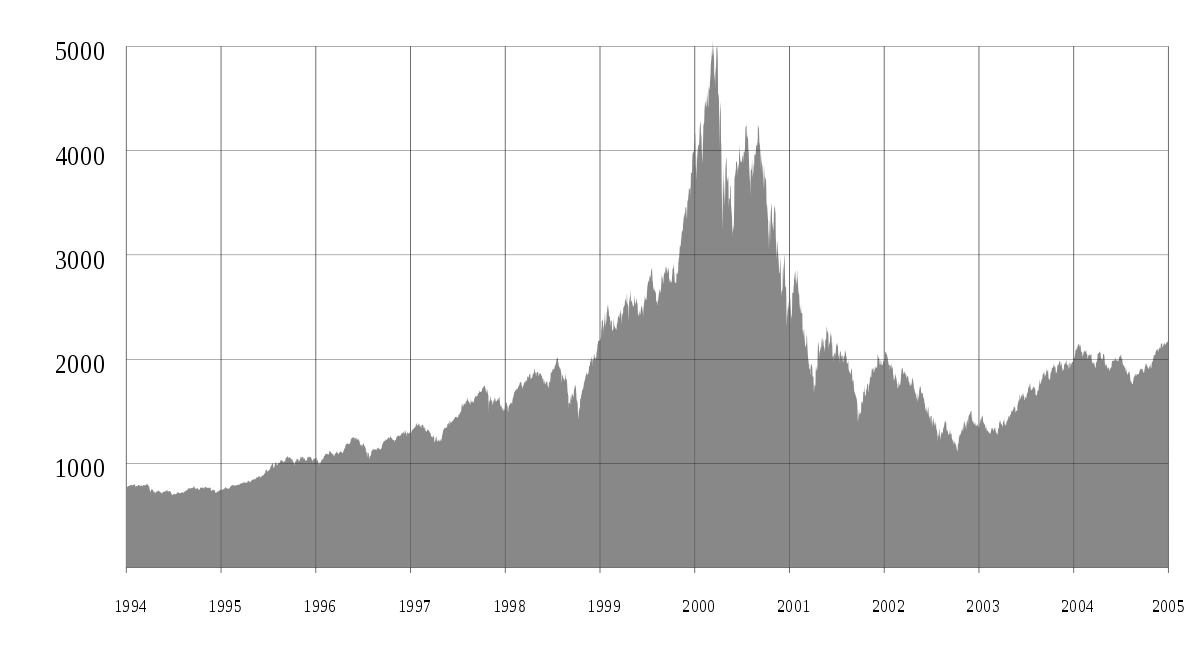 Example 3: The property bubble between 2006 and 2008,when the bankruptcy of Lemon Brothers kicked off the "descent" and the freshest global financial crisis, which was largely due precisely from the hysteria of properties worldwide and the furious granting of mortgage loans in the US, when literally people with average wages took out loans and paid off2, in which cases 3 houses at the same time.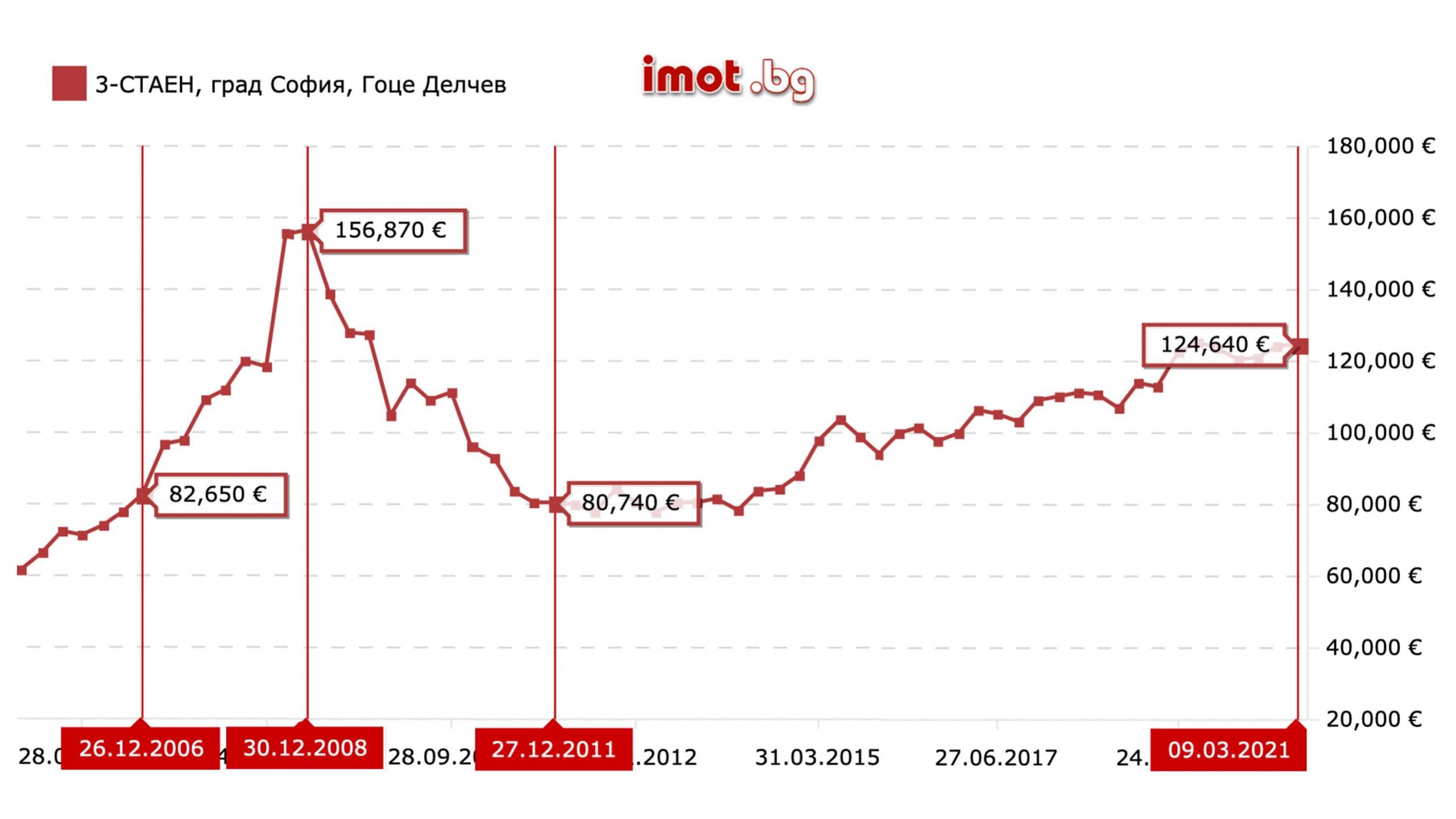 Take a look at the price charts 
Ask yourself the following 2 questions:
What do these 3 graphs have in common? 

The graph for the property bubble: What is the difference between the period 2006 - 2008 and the period 2011 - 2021?



After you think and answer the first 2 questions, they next question is:

Is there a bubble in the property market in Sofia? 
Why didn't property prices fall at the height of the health crisis, as happened during the 2008 crisis?  What's different now?
What led to the crisis in 2008?
2005-2008:
At the time, banks furiously handed out mortgages, without a risk assessment, more than they should, not who should => no money for business.

Many foreigners started buying properties in Bulgaria, so prices jumped sharply because demand was much more than supply.

The mortgage bubble, the financial imbalance, the crisis started by the banks and moved into business and everyone's lives.

Growth of 90% in property prices in Sofia in 21 months = BALON.
A sign of a bubble is when the graphs reflecting the prices of a commodity sharply and startlingly go up. It's kind of like the prices of masks.
See the graph of property prices in the period 2006 – 2008 (2 years), remember what the bubble looks like. See the graph in the period 2011 - 2021 (10 years), where price growth is smooth – this is not a bubble.
---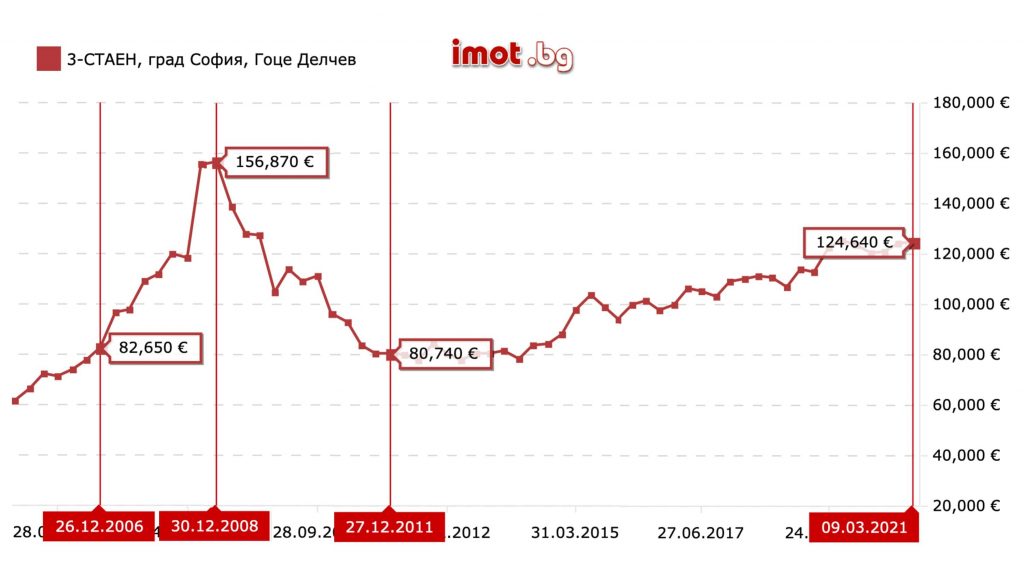 2020 – the global health crisis and the current situation in Bulgaria:
Since 2008, banks have passed a number of stress tests, mostly credited business, and mortgage lending has been under serious scrutiny.

Banks are in a liquid state and have the money to support quality businesses. The state is also taking steps to support business.

There will be bankruptcies, but there will also be people and companies with money and will most likely finance and buy out businesses in need.

Foreign exchange reserves are at a historically high level.

It is important to note that the demand for properties in Sofia is mainly from Bulgarians, the buyers are over 90% Bulgarians.

Buyers who move the market for the most part between 30-40 years and work in technology companies that are not only not affected by the health crisis, but actually have more work in view of the digitalization needs – there are currently actively open over 3600 positions in technology companies in Sofia alone and there is a shortage of labour.

According to bnb data, the savings of Bulgarians currently in bank deposits = 55.6 billion euro. (50% of Bulgaria's GDP). These are record levels and almost 100% more than in 2008, when the deposits of Bulgarians were worth EUR 23.45 billion. Bgn.

Growth of an average of 50% in property prices in Sofia over a period of 9 years (here we do not even take into account inflation for this period) = NOT BUBBLE.
See the bigger picture of the New Construction in Sofia. Get more email@ access to Up-to-Date Information today.
Get information about the New Housing Projects in Sofia by email. Real-time market awareness. Promising Regions in Sofia are also included. Description, locations, concepts and predictions. Information directly from investors. Choose Informed, not rumor.
Why do some economists and analysts say property prices are likely to rise in this precarious situation?
We will discuss the market in Bulgaria and in particular in Sofia. There are several reasons to think that prices will continue to rise in a balanced manner:
Worries about inflation and moving money from bank deposits to properties
The affinity for property investments of Bulgarians
There are twice as many savings on deposits as in 2008.


According to bnb data, the savings of Bulgarians currently in bank deposits = 55.6 billion euro. (50% of Bulgaria's GDP). These are record levels and almost 100% more than in 2008, when the deposits of Bulgarians were worth EUR 23.45 billion. Bgn.

Prices in Sofia and Bulgaria are the lowest in the EU and comparable to those in Skopje for example and lower than in Belgrade...
Here you can read a detailed analysis on the topic based on a report from Deloitte.


Demand for labour in the field of IT, technology and management management, which in combination with the lowest prices for properties and living costs in the EU will attract both foreigners and Bulgarians from abroad.
Commodity and commodity prices have risen dramatically in the past year
Labels: property prices in Sofia are falling, property prices are falling, is there expected to be a fall in property prices, will property prices fall in Sofia.
TAGS: property prices in Sofia are falling, property prices are falling, is there expected to be a fall in property prices, will property prices fall in Sofia.

Worries about inflation and moving money from bank deposits to properties 
If you look at the official inflation statistics, you will see that in Turkey, Venezuela and Argentina things are getting out of hand and there is hyperinflation, but in most countries everything seems to be OK and no problem.

If we think beyond official statistics... do you think it's more expensive to live now than it was 5 years ago? How much was your lunch five years ago and now?
Currently , people with higher savings are already worried about hidden inflation and rising commodity prices , and some are starting to move some of their money from banks to property and other investments. Because we know it firsthand, and here's some more data:
62% of property purchases in the middle and high price class in 2020 are own funds (not loans) compared to 40% a year earlier, according to

data from consultancy Colliers International.

This is happening against a backdrop of low interest rates and affordable bank lending.

This means that people with larger savings decide to take them out of banks and put them in properties as a way of preventing inflation and hyperinflation.
Where do you think the safest place for your savings is? Bank, gold, shares, shares of another business, properties... or something? 
All listed are variants with different levels of risk. Our advice is for everyone to invest in things they understand... risk of loss is lowest. 
Even on the world-famous site Investopedia rank real estate as one of the safe tools to prevent currency devaluation with minimal risk, because historically in the medium and long term property prices are rising.
If melting savings in 1997 as spring snow seems like a very distant and almost unbelievable event to happen again (and i hope no nation does such a thing happen)... it is good not to forget and know:
The collapse of KTB a few years ago

The hyperinflation that is shaking Venezuela and Argentina right now 

In Turkey,

at the time you read this, there is high inflation, which according to Deutsche Welle is around 20.6% on an annual basis for groceries.

Over a three-and-a-half-month period in 2020, the Fed (U.S. Central Bank, or also known as the Federal Reserve),

printed $3 trillion.

So, for a moment, the Fed's rate rose

from $4.16 trillion to $7.17 trillion.

The ECB (European Central Bank) does not go further and above

all over the same period "printed" €1.7 trillion and

so the balance sheet for a summer flew from 4.7 to 6.5 trillion €.
Example:

Commodity prices for a group of basic foods have risen by nearly 30% in the last year!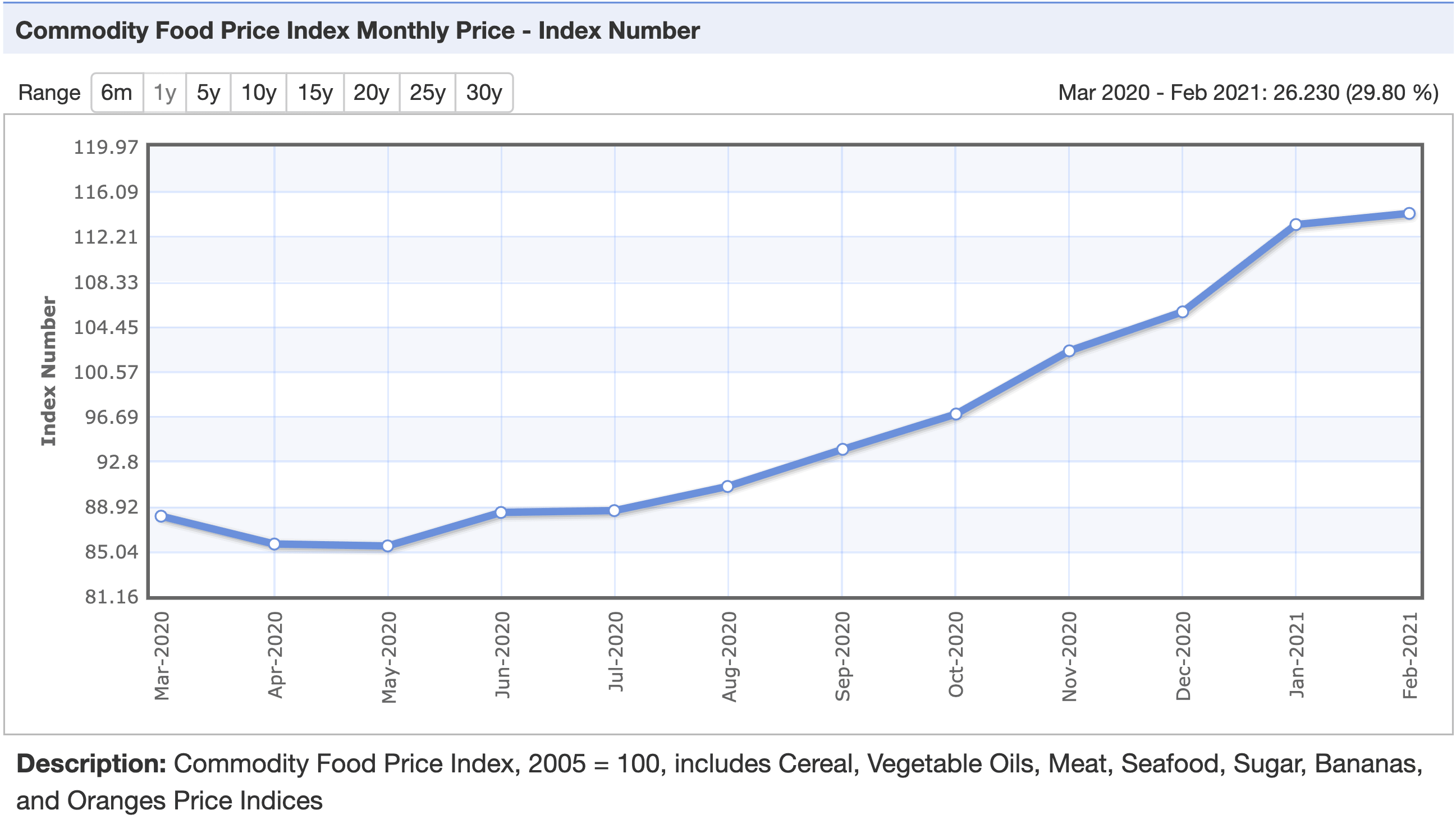 As Prof . Dimitar Ivanov 1 year ago: 
/Prof. Dr.Sc.(Econ. Dimitar M. Ivanov is a well-known Bulgarian and international economist, macroeconomist with over 40 years of national and international experience, Doctor of Economic Sciences, renowned scientist, international financial and banking consultant, senior economic adviser of UNIDO, of several Eastern European governments, active publicist./ 
The crisis will be cardinally different from that of the period 2008-2010, as this time it has a mixed economic, financial and geopolitical character. This will be a crisis not of demand but of a supply crisis and, in this sense, I do not agree with the estimates for the prices of oil, energy raw materials, metals and food set out in the budget. These prices will increase much more than planned, and this will also increase the planned inflation.
The affinity for property investments of Bulgarians 
Bulgarian investment is 2.4% of the total in the company's shares. In The European Commission, this item is 20% of the total (infostock data). We will not discuss whether this is good or not, we will not talk about the investment culture of the Bulgarian, but we will conclude that Bulgarians prefer to invest in property. 
In 2015 there was a boom in demand and property transactions caused by the collapse of KTB. The conclusion is that in more uncertain times, Bulgarians prefer investment in property as a more conservative, familiar and secure option to protect their savings. 
Demand for labour in the field of IT, technology and management ...
... which, combined with the lowest property prices and living costs in the EU, will attract both foreigners and Bulgarians from abroad.
Currently (April 2021) more than 3,100people are sought in the IT industry alone. This argument is rather our view after hundreds of conversations with businessmen and investors who share the problem of the lack of qualified specialists in combination with the rising salaries for those people who make returning or moving to Bulgaria an option that many people are considering. 
According to data from the platform "Bulgaria Wants You"
More than 100,000 Bulgarians from abroad returned in March 2020 alone.

Bulgarian expatriates are the largest foreign investor in Bulgaria with over EUR 1 billion per year.

Bulgarians are third in the world in number of IT specialists per capita.

Bulgaria is one of the countries in Europe with the fastest internet connection.
According to a study of the Bulgarian Association of Software Companies (BASCOM): 
Workers in the IT industry in Bulgaria enjoy 50% better purchasing power of their salaries compared to the UK and 9% better purchasing power compared to Germany (indexed to the price of living in different countries and to the purchasing power parity ratio (PPPs) of the World Bank).

According to the same survey, there is a new trend –

many of the new employees in the softwarecompanies

are Bulgarians , returning from abroad,

with some companies reaching up to 10% of the total number of

employees.

The country's market already operates the offices

of more than 60 global software brands, and

entrepreneurs

from more than 20 nationalities from around the world continue to open

new companies, R&D centers and back-offices.

Companies operating mainly for external markets – over 80% ofthe revenues are from exports – reaching BGN 3.1 billion area major contribution to growth. in 2019.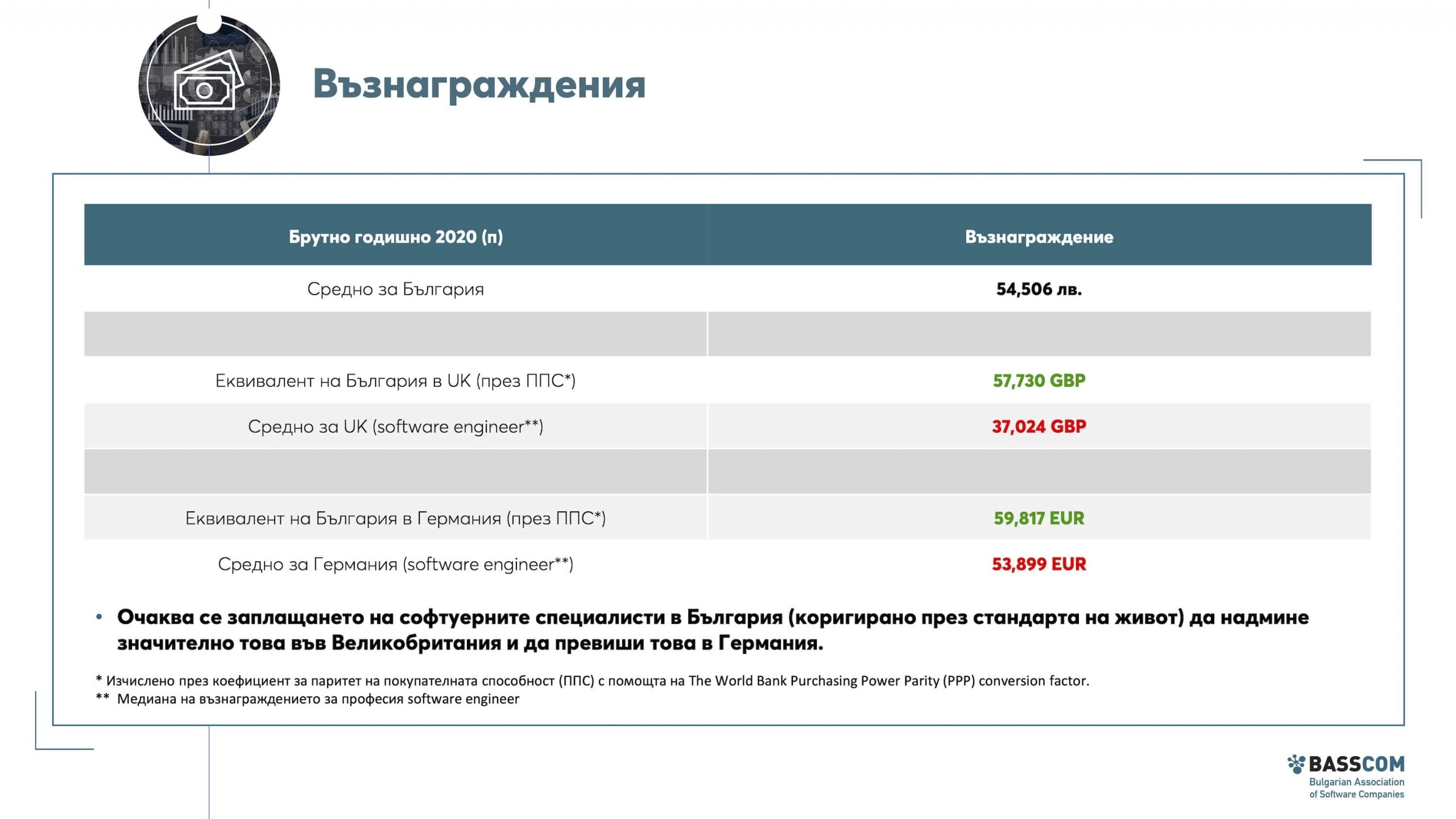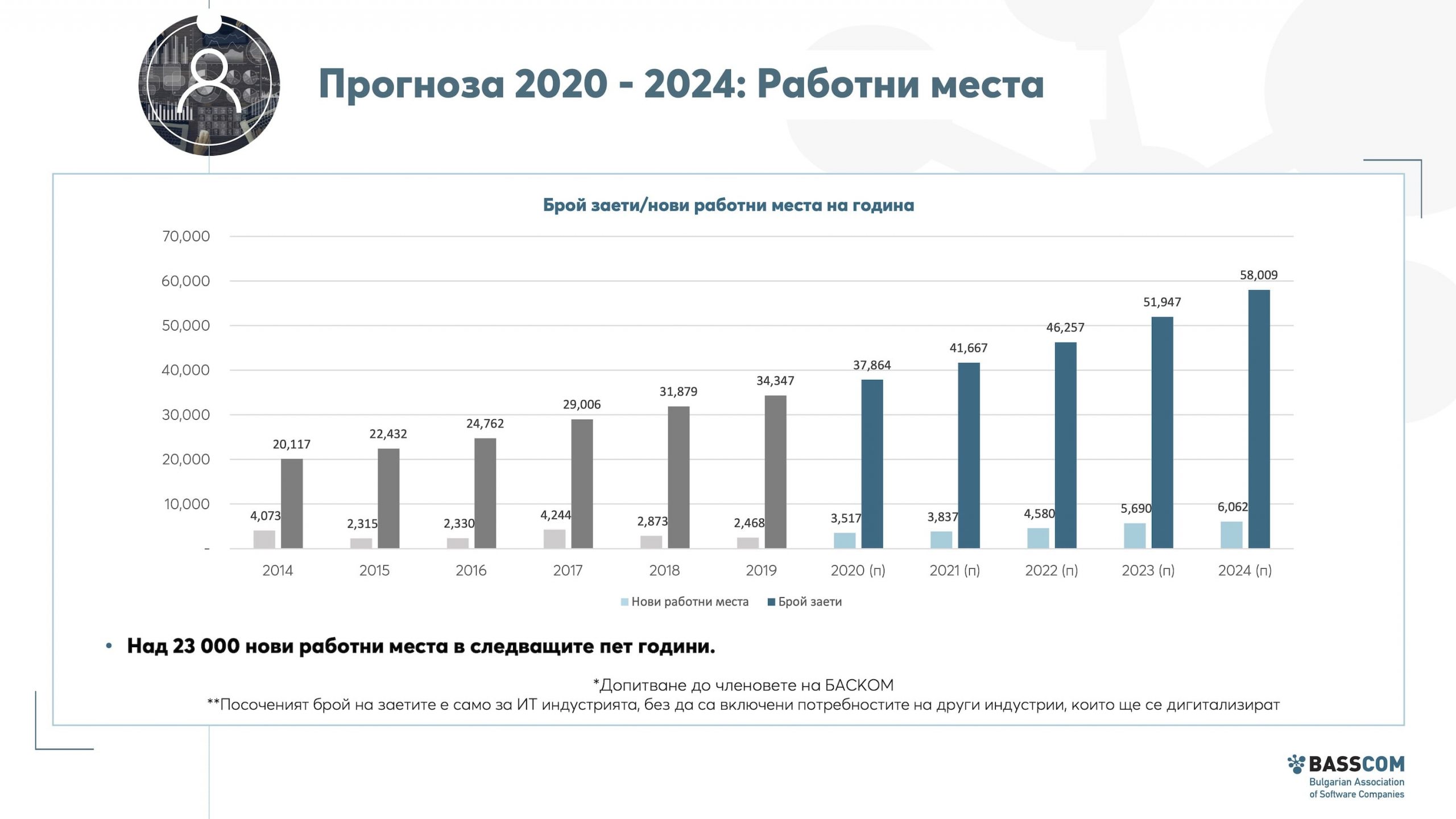 Commodity and commodity prices have risen dramatically in the past year
Let's see what happens to the prices of the main goods and raw materials for the industry, which form the production prices and undoubtedly are reflected in construction prices, which are directly related to property prices.
Iron ore prices have risen by 85 per cent in the past year.
Prices of the main raw materials for the industry (materials used by producers) have risen by 50% in the last year.
The situation will prompt people to invest their savings ... 
The commodity price statistics above show that the new "printed" trillions of central banks are already affecting and the rate of currency depreciation is intensifying. 
According to Infostock . In january 2019,it was4.2 percent. average interest rates (0.57%) annual loss of 3.63% from 2019.
Against the backdrop of sleeping money being devalued, there are also entrepreneurs who create value.
Viktor Manev (who has been inductee for The New Year's Share) shares the following:

It's a good time to be in Bulgaria, at the same time, the number of people who have been in the u.S. for 25%of the time has beenlost. That's about 500% growth in the coming years. Te ca in ce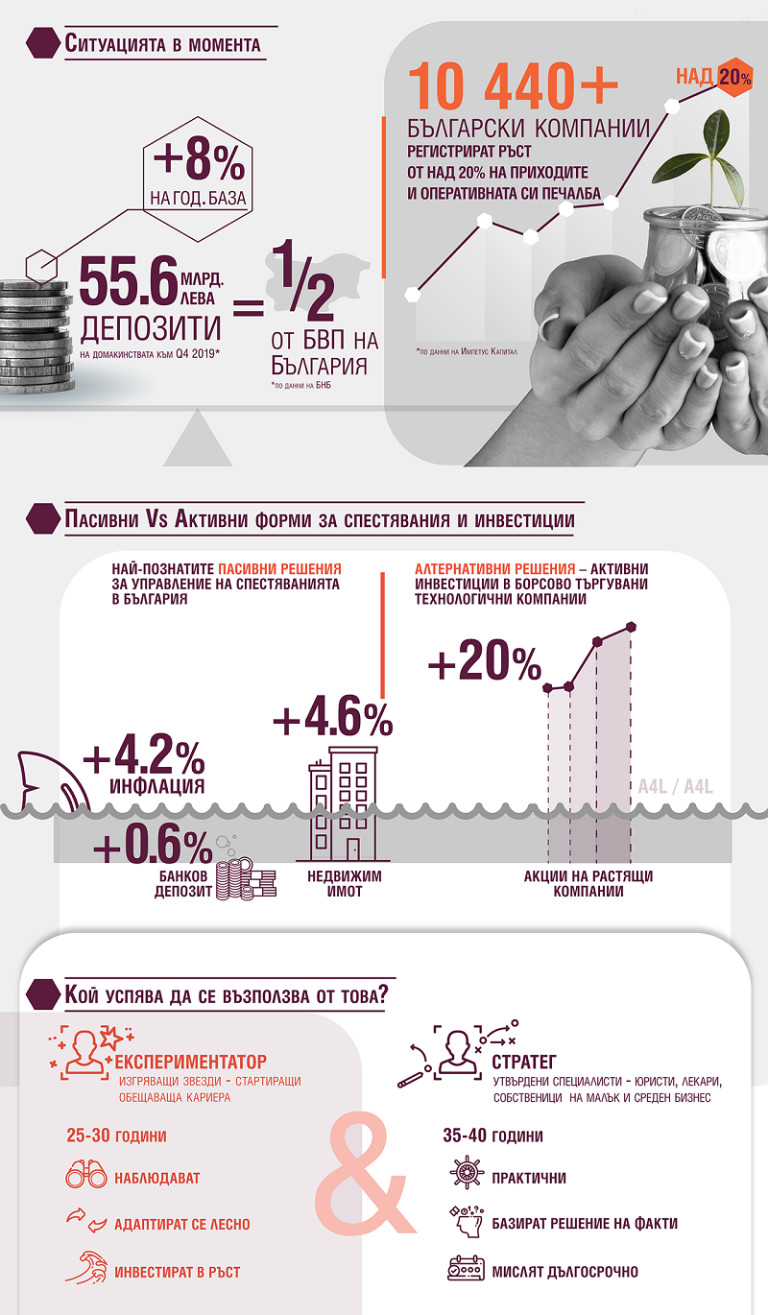 Will property prices fall? Conclusion:
Based on all the facts (not rumors) set out so far, in our opinion:
Property prices in Bulgaria and Sofia have not ballooned and the graphs clearly show this.

Property prices in Bulgaria and Sofia have growth potential compared to other EU capital countries (comparable to those in Skopje and 50% lower than Belgrade).

Property prices in Bulgaria and Sofia will rise in the medium and long term.

Strong rising commodity prices for industry,

food and building materials in particular are a signal

of hidden inflation and more and more people with savings in bank deposits (over BGN 55 billion) will invest them in property, goods, shares, etc.

Bulgarians from abroad will continue to return to Bulgaria and we will also attract foreigners, as bascom reports show, as there is demand for staff in the IT sector and conditions are better with 50% of those in the UK, etc. countries where taxes and the cost of living are much higher.

15 thousand companies in Bulgaria grow by over 25% per year! It is no coincidence that Bulgaria and the Balkans are defined as the new "Silicon Valley", where new innovative businesses will be created and born. The environment in Bulgaria is becoming more attractive to people with skills and experience.
We decided to be more optimistic, not just by feeling, but interpreting facts and data. Learn, work, develop the smart one, live and invest in Bulgaria! 

The Delta 3 Analytics team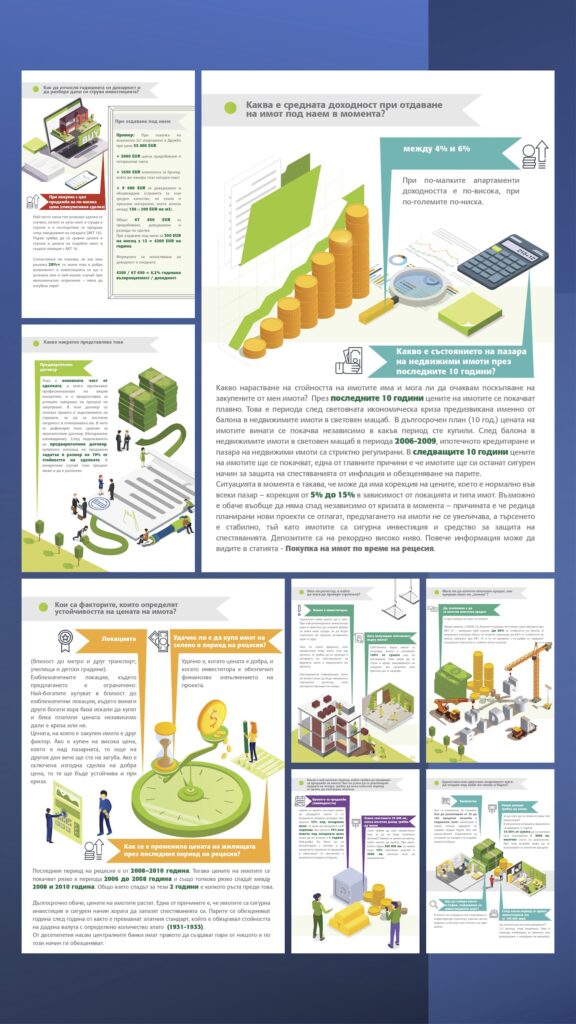 Disclaimer: Delta Analytics Foundation is a registered non-profit legal entity for the performance of public benefit activities. The materials published on the platform are for informational, educational and research purposes only in order to support the mission of the foundation and should not be perceived as specialized advice on real estate transactions. Delta Analysis Foundation is not responsible for the way you use the information contained on the site. Always turn to qualified professionals for financial, legal and other matters according to your specific circumstances and take action based on your informed choices.
Will property prices fall?
TAGS: Will property prices fall, property prices will fall, property prices will fall?
If only property prices had risen rapidly in the last year and a half, then the talk of starting a property bubble would have been quite...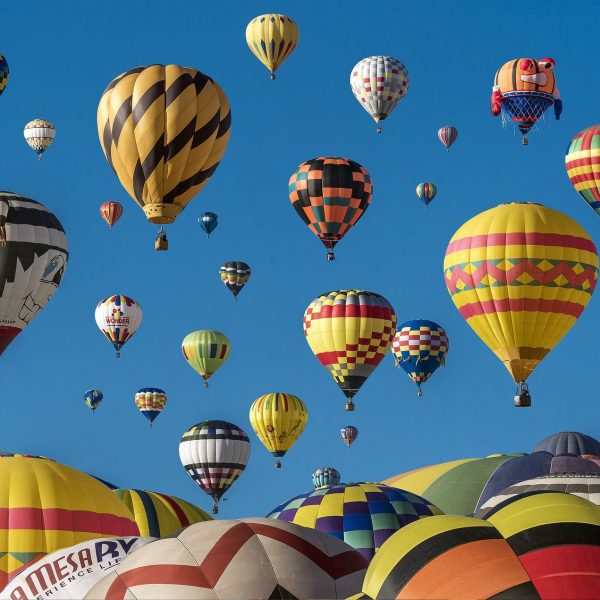 Modern industrial agriculture emits 27% of greenhouse gases into the atmosphere (the 2nd largest pollutant after the industry) and at the same time can be the key to absorbing...